Attending
Edit
Patrick
Jeff
John
Carl
Dan
Previous Action Items
Edit
Patrick

Follow up with Gwinnett Braves
Follow up with rink - Carl is working on
Build stabilizers - working on it

Jeff

Arrange meet with Seth - FAIL
Work on communique to members about new membership rate structure

To be distributed after first curling event

Carl

File 990-N info with IRS - needs to be filed by Aug 15 (notice of extension received)

Dan

Follow up with insurance

Agent is supposed to be sending paperwork to Dan

Buy 2 hacks - outstanding
Update roster with GNCC

John
Seth sent e-mail to Patrick about bank account signature card
Will be back in ATL on June 16 (next Thursday)

Can have turnover soon after that
Annual cycle is May 1 through April 30
Need to submit cash for 2011 - 2012 season
Was about 15 members, about $600
Need to talk to their leadership when we're in Wake Forest this weekend
Dues became due on April 1. Dues are not overdue until Dec 31, 2011.
GNCC Arena Curling Championships
Edit
Marietta Ice Center
Edit
Brian Niemiec (NEE-mik) - New General Manager
Mo Morrison - Youth Hockey
David Fishenburger - Owner
Brian wants ACC to use MIC as its home
Brian wants to put in 3 sets of vinyl rings
Have not talked about money yet
Carl will meet with Brian and his operations manager (Matt) later this week
Carl will talk to them about equipment storage
Equipment
Edit
Pebbling Can
Edit
We have received! ((INSERT PHOTO))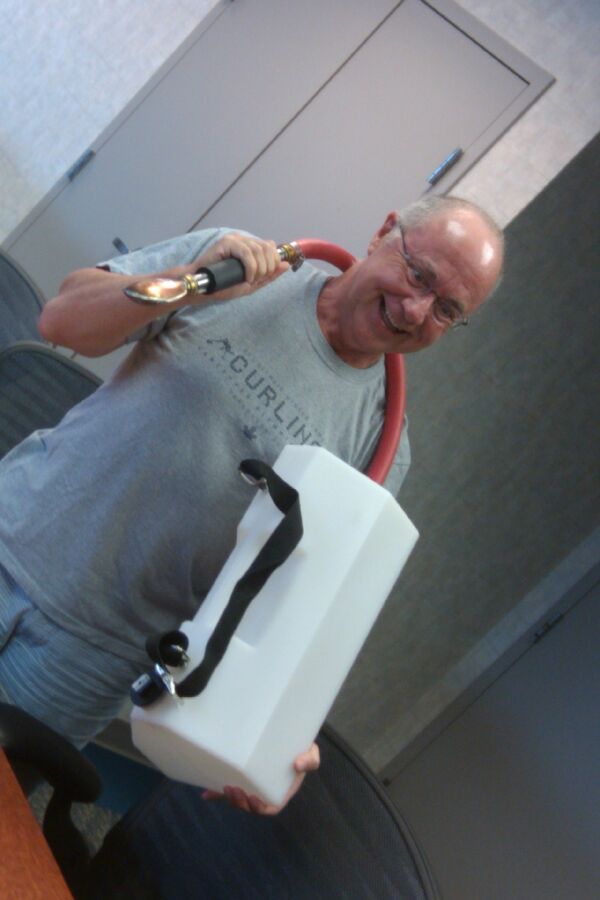 Wait until more of a plan with the MIC has formed -- then order.
Hospital Booties
Edit
Have received!
Stabilizers
Edit
Patrick has acquired some parts... in progress.
Action Items
Edit
Patrick

Set up next board meeting - maybe at MIC?
Follow up with Gwinnett Braves
Build stabilizers - working on it
Carl

Follow up with rink
File 990-N info with IRS - needs to be filed by Aug 15 (notice of extension received)
Dan

Follow up with insurance

Agent is supposed to be sending paperwork to Dan
Ad blocker interference detected!
Wikia is a free-to-use site that makes money from advertising. We have a modified experience for viewers using ad blockers

Wikia is not accessible if you've made further modifications. Remove the custom ad blocker rule(s) and the page will load as expected.